Personalisation
The process of tailoring a service or a product to meet the needs of certain individuals, usually in groups or segments, is known as personalisation. Personalisation is used by a variety of businesses to improve consumer engagement, digital sales conversions, marketing results, positioning, website analytics, and ad targeting. Our new service hyper personalisation integrates personalisation into marketing. 
Personalisation is a valuable asset in improving consumer interactions. Carrying this in mind will guarantee that you are providing real value to their customers. This strategy has an inevitable consequence of increased sales.
Hyper-personalisation is the use of data to deliver more personal and tailored products, services, and information. By hyper-personalisation, businesses can use omnichannel data to create customised customer journeys in real-time. Customers today use at least two emerging technologies, such as smartphones, laptops, and other handheld devices. Companies may use these devices to gather a lot of information about their customers' activities and internet interests. It's important to use this data to create a customised consumer experience during the buyer's journey in order to achieve hyper-personalisation.
Businesses must focus on driving one-to-one interactions with customers as each one has specific needs and expectations for the products and services they wish to buy. Hyper-personalisation can increase customer loyalty by allowing for personalised communication and more enjoyable interactions with customers.
Hyper-personalisation is a form of traditional personalisation. Hyper-personalisation displays specially curated material, products, and services to the customers with a high degree of accuracy, at scale, and often automatically, based on real-time data.
The main goal is to handle each website visitor as an individual, sending them personalised and relevant messages. Setting up a custom plan necessitates a detailed understanding of the company's products and clients, as well as the details, technologies, and services required for execution.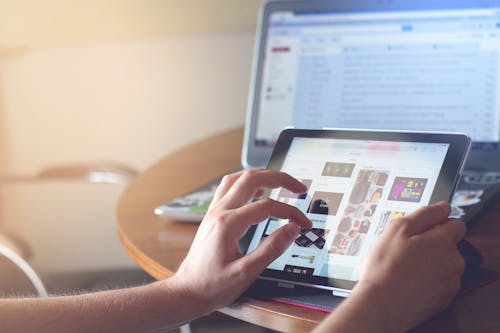 Our Fully Tailored Approach:
Using LinkedIn to connect with and warm up your prospects, in a friendly conversational manner

Send hyper-personalised messages, images and videos to your target audience.

Once warmed up have a call to action

If not responded then use the email channel to engage further

This can be a new email address for you or an additional email address acting as your extended Business Development team
Why Use Hyper Personalisation?
Customers are more aware and informed than ever before, and they aren't interested in cookie-cutter products or services. They have confidence in marketers to send the right message at the right time while respecting their online privacy. When an organisation sends the same message to a large number of customers, it receives little or no attention.
According to the users' e-commerce preferences and actions, hyper-personalisation entails providing a superior customer experience by serving equivalent content or targeting main themes in the pipeline. Via digital marketing, businesses may use personalised marketing to build personal relationships with their customers along their online experience, nurture leads, and increase sales.
You would be more effective if you use hyper-personalisation. At Jam Digital, we strive to make you more competitive with anything we do. That reinforces our presence; we are well aware of this on a regular basis and will do all we can to assist you in achieving your goals. For you, this means more success, improved results, and longer-lasting results.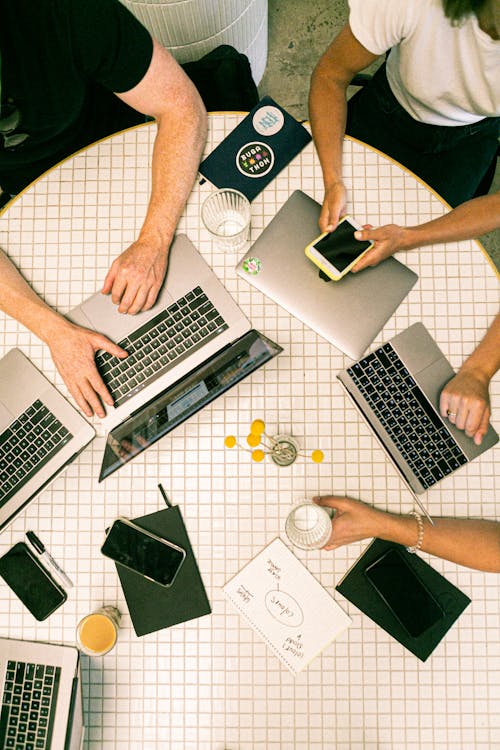 Benefits Of Personalisation
Improves Customer Loyalty
Increasing recurring conversions, assistance, and retention is one thing; enhancing conversions is another. According to the Econsultancy report, post-purchase loyalty services that offer personalised offers was one of the most important factors in encouraging repeat transactions. It's not surprising that this is the case. Interaction and transparency are two facets of personalisation that it both facilitates and suggests.
Hyper Personalisation Increases Revenue
It's been shown that personalisation boosts conversion rates. Following the joint venture switchover in 2011, Co-operative Travel introduced personalisation on its website, which resulted in a 95 percent growth in visits and a 217 percent increase in revenue. BMW made $500,000 by personalising MMS communications for 1,200 consumers in the United States, resulting in a 30% increase in conversions.
Keep Prospects Attention
It can be a good way for your brand to easily attract and keep customers' attention by recognising their real challenges and saving them time by providing the appropriate solutions. When you deliver personalised messages to your customers, they will feel needed and appreciated. The consumer may feel as though they are being dragged away from the market and sales part of the conversation and into a more casual one.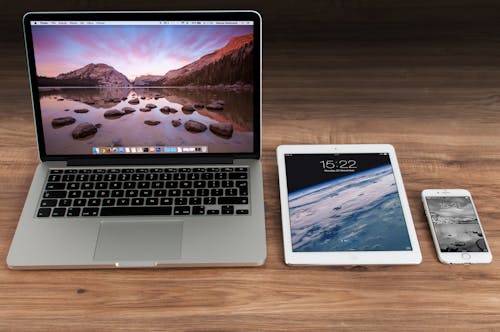 Prevents Customers Being Overwhelmed
It prevents customers from being perplexed by a vast range of choices. When buyers are perplexed by commodity choices, 39% of them purchase products from rivals. Hyper-personalisation, which is built on product recommendation algorithms in many ways, will reduce choice saturation by only offering goods that are valuable to the user.
Hyper Personalisation Eliminates Obstacles
It removes stumbling blocks in the sales funnel that can make customers' retail experiences more complex, lowering the amount of work needed to get what they want. Although personalisation can seem flashy at first, there is no question that when handled correctly, it aids consumers in handling a noisy world in an effective, helpful, and ultimately lucrative way.
Makes Marketing Beneficial
There is a wealth of information, goods, and services to choose from. Companies have a clear opportunity to provide much-needed utility in an overabundance of options by providing a personalised interaction, particularly one that is predictive rather than reactive. The majority of marketers are aware of the benefits of personalisation. They recognize that personalisation on-site – and at all other points of contact with the brand – improves the customer experience, and that even good ads can benefit from a personal touch.
What Makes Hyper Personalisation Stand Out?
Relevant Content
To personalise meaningfully, you must first understand the context of your products and how it relates to the context of your consumers. We guarantee that the content we produce is meaningful and customized as part of Hyper-Personalisation, giving the person the best possible chance of interacting and ultimately converting.
Behavioural Patterns
Instead of treating individuals based on demographic personas, examine how they behave and what this teaches you about what could affect them. Demographic personas include factors such as age, gender, and marital status. These traits are constant, and they may or may not influence how or why people buy. Personas dependent on behaviour are more substantive and dynamic. They tell you who does what, when it's over, and why it's done. We will assess customers and customize content that will encourage them as part of our hyper-personalisation on your behalf. Knowing this will assist you in determining what will motivate them to convert. This allows you to construct conversion techniques based on the behaviour of each persona.
Real-Time Messaging
If you're not personalising in real-time, you're actually not personalising at all. Because of personalisation, the organisation should be able to answer in a split second, as though you were listening to a customer face to face. To get this right, you'll need personalisation tools that can recognise, adapt to, and refine customer interactions in real time. This enables them to deliver the appropriate message, content, or information to the appropriate party at the appropriate time. This is where Jam Digital steps in; we will send personalized messages and content to the prospect on your behalf.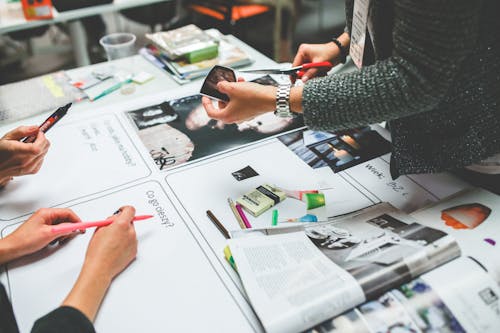 The Science Behind Hyper Personalisation
2,200%+ rise in LinkedIn usage since the Pandemic in March 2020

87% of marketers have seen an increase in email engagement in the last 12 months

90% of the information transmitted to the brain is visual

The human brain processes images 60,000 times faster than plain text

A picture (and a gif) really does paint a 1,000 words
Conclusion
With personalised messages and content, Hyper-Personalisation is an outstanding service that can help you stand out from the crowd. This is an outreach technique that differs from conventional outreach in that it encourages you to be heard and get a constructive response. The strategy begins with profile analysis and a personalised LinkedIn communication request, accompanied by a thank you note with personalised information. After that, a persona-focused email with personalised content and a call to action will be sent in cadence, and it will be up to the prospects to follow up and convert.
If Hyper Personalisation is something you feel could benefit your business then don't hesitate to get in touch today to find out more!